Beautiful Custom Garage Doors Designed & Installed by Redman
We offer a complete selection of garage doors for any style of home in Ventura County. Our in-house designers work directly with you to select the ideal garage door materials, finishes and styles to bring the garage door of your dreams to reality!
With over 20 years of experience in the design and installation of custom garage doors, we are the most qualified and knowledgeable garage door company in Ventura County.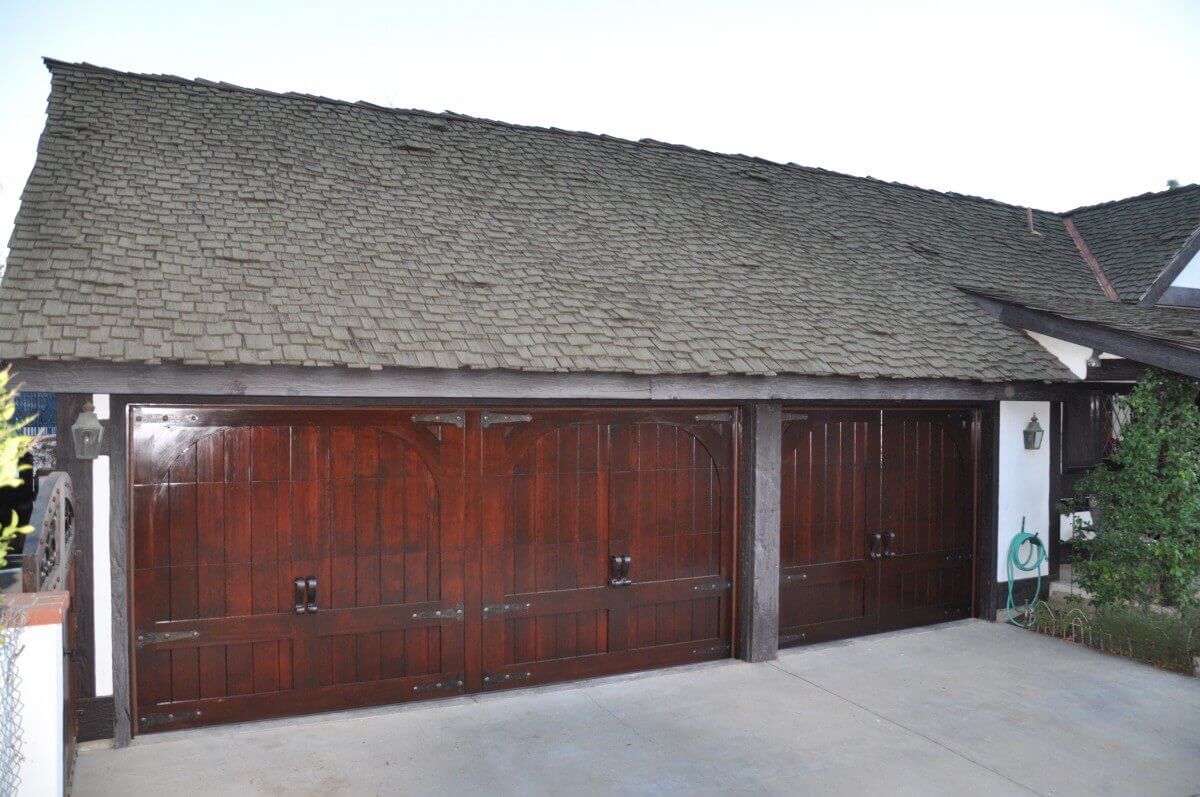 Garage Doors – Wood
A classic wooden garage door adds an elegant finishing touch to your home and property. We have a wide variety of wood finishes from ranch house wooden garage doors that work with almost any garage door configuration to the standard tilt-up garage doors that you see on many homes to the more modern roll-up style. No matter the style, we have garage door openers that will work with your home!
Garage Doors – Glass
Give your home a contemporary and modern edge with a custom glass garage door. We only use the highest quality materials from companies such as Entrematic and Amarr in our glass garage doors to ensure that the functionality and durability of the door is nothing short of superb. Nothing says "You've Arrived" quite like this.
Garage Doors – Metal
Tried and true, metal garage doors are the workhorses of the garage door family. Strong, lightweight, beautiful and reliable, our metal garage door systems can stand up to the toughest of jobs and give our customers years of dependable service..
Looking for something really special?
Let us build you a custom overhead door from scratch. With our help, you pick your hardware, design materials, opening style, design, and we take care of the rest! Our designers and installers work directly with architects to deliver a custom overhead door with unmatched fitment and quality.  Watch, as we transform your vision to reality.
Attractive & Reliable Prefabricated Garage Doors by Redman
Even if you are not in the market for a custom garage door for your Camarillo home doesn't mean we can't help! Not only do we design and install custom garage doors, we also sell and install prefabricated garage doors for any number of applications including home garage door replacement and commercial garage door replacement as well!